Music on your home screen with Spotify, create your own iPhone widgets with Scribblet and how to deal with a mysterious sword that keeps growing in Slash Quest? That and more are the Apps of the Week.
Spotify
Spotify has updated its app to the new iPhone operating system iOS 14. The biggest innovation is the support of widgets. Thanks to these pop-out windows, you can view the most important information of apps on your iPhone home screen, without having to open the app completely.
The brand new Spotify widget shows of course what you are currently listening to. You can choose from two types of widgets. The little one only shows what you are currently listening to. The large Spotify widget also shows which songs, albums, playlists or podcasts are in the queue.
Download Spotify for iOS (Free)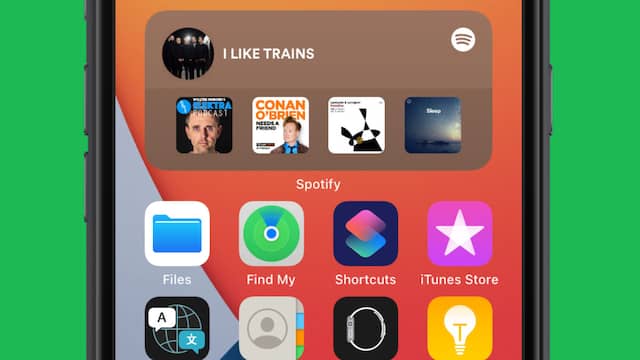 Scribblet
Speaking of widgets, the new app Scribblet lets you create your own app windows. Let your creativity run free and write, draw or scribble what you always want to see on screen. Then you can edit the creation with different (color) markers and brushes. You can also choose a different background, for example.
You can create small, medium and large iPhone widgets with Scribblet. Also nice: the app can handle the Apple Pencil, the special Apple pen.
Download Scribblet for iOS (free, $ 2.29 for full version)
Slash Quest
In the new Apple Arcade game Slash Quest you step into the shoes of a real anti-hero with a sword that keeps growing. As if that wasn't difficult enough, you also don't know how to handle swords.
The consequence? A lot of chaos, but nice chaos. In Slash Quest you must bring the growing sword back to the castle. You can achieve this by dealing smart with the environment. You use the sword not only to defeat enemies, but also to get past obstacles.
Download Slash Quest for iOS (with an Apple Arcade subscription of 4.99 euros per month)
Snapchat
Snapchat got an update in the past week that allows you to add music to Snaps and Stories. This may seem familiar to you, because the major competitor TikTok has been able to do this for years. Snapchatters with an iPhone are the first to add songs to their videos. The update for Android users will follow later.
You can add music both before and after recording your video. Snapchat has contracts with major labels such as Universal and Sony, so you can choose from a lot of well-known songs. The music catalog is continuously updated.
Download Snapchat for Android or iOS (Free)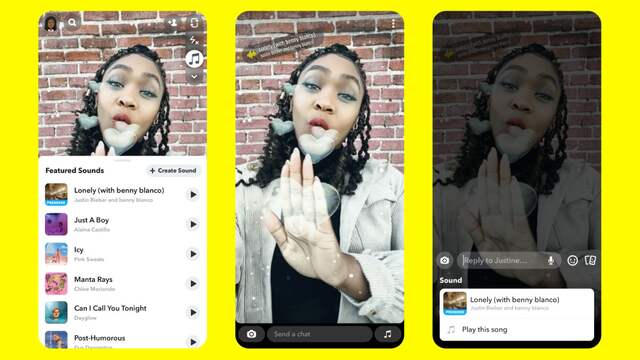 .