Just like Norway, Sweden is a mecca for active holidaymakers. In the winter there are plenty of opportunities for winter sports and in the summer you can enjoy water sports on one of the countless lakes. But walking (or hip to say: hiking) can be used all year round. These are five classic long-distance routes that you should definitely hike.
1. Kungsleden, also partially walkable – Northern Sweden (Lapland)
The best known is Kungsleden, a hiking trail through the northern Swedish landscape in Lapland. The trail is approximately 425 kilometers long and runs from Abisko in the north to Hemavan in the south. The trail was established at the end of the 19th century by the Svenska Turistföreningen to show people the beauty of Lapland. On the route you will find overnight huts, which are within walking distance of each other. Of course you can also bring a tent.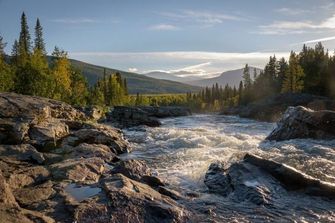 This historic hike is one of the most beautiful hiking routes in Europe, both in summer and winter. In the latter case, you do need skis. You walk through a breathtakingly beautiful alpine landscape, between mountain meadows full of flowers, glittering glaciers, sparkling streams, dark gorges and the most beautiful birch forests in Sweden. In summer you experience the midnight sun, also a unique experience. During the hike you will not encounter anything or anyone except for wild reindeer, but rest assured: most huts are manned and in that case you can buy food and drinks. More information can be found here. Not convinced yet? Listen to this podcast.
2. Skåneleden – Skåne
The Skåneleden is a network of hiking trails with a total length of more than 1,000 kilometers. Walking through the beautiful natural and cultural landscape of the southernmost region of Skåne is a unique experience and from Groningen you are already there in 7 hours by car.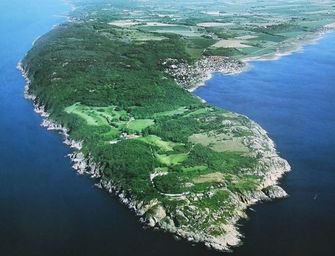 The route is divided into five stages. Expect deep forests with deciduous and coniferous trees, beautiful nature parks, quiet lakes and deep gorges. But also a rolling farmland landscape and miles of white beaches, with the occasional Scandinavian fishing villages. In addition to hiking, eating fish here is an experience in itself.
3. Sweden's Emigrant Path, Småland
Sweden is now one of the richest countries in the world, but things were different in the 19th century. Between 1845 and 1930 there was a major agricultural crisis. Farmers could not survive financially and emigrated en masse. On foot. This is how the emigrant path (utvandrarleden) was created, which was first named so by the Swedish writer Vilhelm Moberg.
Now it is a beautiful 130 kilometer long walking route through the area of ​​Pippi Longstocking. Lots of forest, lakes, hills and a beautiful coastline. Popular among active families who go hiking with children.
4. Sörmlandsleden, Södermanland
The Sörmlandsleden is a system of more than 1,000 kilometers of hiking trails in the Swedish landscape of Södermanland. The hiking trail system consists of 62 different parts, which are between 3 and 17 kilometers of walking. An average walking stage at the Sörmleden is about 10 kilometers long. You walk at a safe distance from civilization through the Scandinavian nature.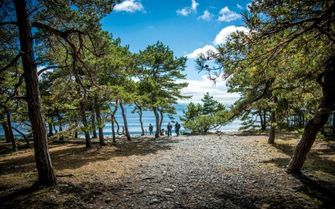 The hiking stages start in Tyresta National Park, Nynäshamn, Södertälje, Trosa, Nyköping, Oxelösund, Katrineholm, Flen, Gnesta, Eskilstuna and Mariefred. There are various facilities along the hiking trails, such as wind shelters and places where you can make a fire. The stages are also divided into different levels of difficulty. More specific information can be found here.
5. The Pilgrim's Path St. Olavsleden
You are undoubtedly familiar with the Santiago de Compostela pilgrimage route. We can tell you that it is dwarfed by Pilgrimspad St. Olavsleden. This pilgrimage route runs through Sweden and Norway, from the Swedish east coast to Trondheim in Norway.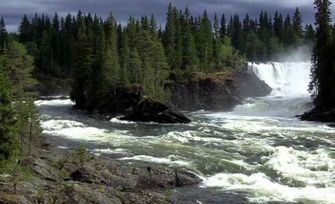 While walking this trail you will learn the life story of the Norwegian Viking king Olav Haraldsson. In the summer of 1030 he landed on Sweden's east coast, after living in exile in Russia for several years. His goal: to become king of Norway again and to create unity in the country. It did not work. What will work, is hiking this route, because it is not really heavy despite the length. You can fully enjoy the nature around you.
Holiday in the summer looks better again: Germany, Italy, Austria to code yellow
Seen a mistake? Mail us. We are grateful to you.