Attention holiday lovers. Good news – code yellow – is coming from the popular destinations of Germany, Austria and Italy.
People can go on holiday to Germany, Austria and much of Italy again later this week. The travel advice for these countries will go from orange to yellow this week. Insiders report that to The Telegraph. More yellow countries may be added.
New advice ministry on holidays
The Ministry of Foreign Affairs will make an adjustment to the travel advice this week, the sources say. The southern part of Italy, among others, will remain orange, is expected. You can find the travel advice here:
We get a lot of questions about the current #travel advice. Unfortunately, due to the many responses, we cannot answer everyone. We understand that the situation can be frustrating. Know that all messages are read.

Tip: Have you seen this page yet?
https://t.co/yNc3QgvXE3

— Ministry of Foreign Affairs (@MinBZ) June 4, 2021
Code yellow means that non-essential travel is allowed again. After returning from a yellow country, no corona test is necessary and people do not have to be quarantined either.
Yesterday there was already news about (holidays to) Spain, France and Morocco. Things are heading in the right direction for this summer in more and more popular areas. Malta recorded zero corona infections for the first time in a year in the past 24 hours. In the Netherlands we were still at 1465 cases, which is seen as low and very positive. Melbourne recently showed how differently people react to figures. The Australian capital (5 million inhabitants) had 12 infections in one day. Melbourne went into complete lockdown for a week.
Political discussion about quarantine
A discussion about the mandatory quarantine has just started in the House of Representatives today. Left-wing parties and D66 have criticized outgoing health minister Hugo de Jonge for the way in which the quarantine obligation is enforced. SP MP Peter Kwint accuses the cabinet of "laxity" by lifting flight bans. This while the supervision of the quarantine obligation was not yet in order.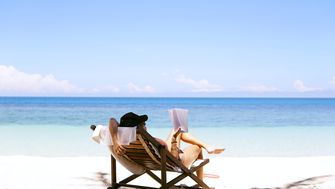 Until the law was passed that introduced the quarantine obligation, several countries were banned from flying to keep the corona virus and any new mutations at bay. Because, according to the Outbreak Management Team, a well-maintained quarantine policy works about equally well, that general ban could be dropped, an advisory said.
According to SP and the Party for the Animals, the flight ban has been wrongly deleted. It would be better to enter it again. Peter Kwint says that the cabinet has imposed "very, very heavy" measures to prevent the spread of the virus. He does not think it is possible that people from risk areas at the same time could escape their quarantine obligation without risking a fine.
Why the documentary about the Irene Schouten family and sick mother is so impressive
Seen a mistake? Mail us. We are grateful to you.