They have had only a few hundred infections a day for weeks, there were fifteen covid-19 patients in intensive care this week, the schools have already been open again, as have the catering industry and the museums and Legoland, and the word ' scaling 'the doctors are not familiar with at all – regular care has never been compromised. Denmark has only been mildly affected by the pandemic, the second wave is already on its way back. 'Kurven there knækket ', Danish Health Minister Magnus Heunicke said last week, the curve has turned. And now the country is gearing up for an envious return to the life of yore.
This puts an end to an intensive period for geriatrician Rudi Westendorp, a Dutch scientist in Danish employment. For months, as professor of geriatric medicine at the University of Copenhagen, he was a member of the 'Danish Outbreak Management Team' (OMT). Recently he has made way for behavioral experts. In the coming period, they will consider the question of how to pick up life again without getting into trouble again.
Westendorp (61) is a bestselling writer about healthy aging, author of more than five hundred scientific articles, and is known for the accessible way in which he can explain aging processes ('like a washing machine whose supporting act starts to falter'). How does he view the situation in the Netherlands, where the number of infections continues to rise and hospitals are flooding again?
He has hesitated about the interview request, he admits, for fear of being seen as 'the oracle from Copenhagen', yet another expert who knows so well how to do it. In Denmark, experts also express their opinions in newspapers and also join talk shows, he says, but they are not supposed to confuse the public by shouting different things. 'Debate is fine, but it must not lead to undermining of policy, as colleagues here actually do not tolerate that.'
He likes this Danish point of view, he says: so don't expect any armchair criticism of the Dutch approach. He followed the cabinet press conference from Copenhagen this week. He saw a prime minister who again insisted that we should do it together, while a day later around the corner a middle finger was raised by hopping café visitors who celebrated the temporary closure of the catering industry on the Plein in The Hague. Rutte had pinned his hope on his own responsibility, but that is not possible in the Netherlands. That is why the virus is now striking again. '
Let's start with the painful differences. How much milder was the pandemic in Denmark?
'You can tell from the figures on hospital and IC admissions that the first wave in the Netherlands was five to ten times worse than here. Danish hospitals have a thousand IC beds, but even in the most violent period of the first wave, only between 100 and 200 were occupied by covid patients. The second wave has been at most a small revival here. When I recently left OMT, I said the problem is over. We still have infections, but they are no longer passed on to the people who really suffer from them, the elderly. Denmark has one third of the Dutch population, so the fifteen IC patients of today, that would be about fifty in the Netherlands. I understand that there are noises in Dutch hospitals to deploy the army. I am amazed at that. '
Denmark had an early lockdown and even closed its borders, is that the secret?
'No, that's not it. Look at the curves of the countries around us and you see more or less the same pattern everywhere. Whether the lockdown was early or late or intelligent or with a lot of freedom, as in Sweden, it had a spectacular result everywhere. We all behaved well initially and that has pushed back the virus everywhere. Yet the epidemic was much more severe in one country than in another, while the virus is the same.
'Scandinavian countries are sparsely populated, we would have benefited from that. But one third of all Danes live in Copenhagen, a city of 1.5 million inhabitants, just as densely populated as Amsterdam. So I find that argument less important. No, the fact that every country has had its own corona crisis is primarily a reflection of how a country works socially and culturally. It is the national character that determines whether you will be blown away by the virus or not. We managed to keep the outbreak in Denmark much more under control through our behavior.
How does the Dane differ from the Dutch?
'The balance between the collective and the individual here lies much more with the collective. And that difference suddenly becomes very significant in corona time. The essence here is: you are part of a group. Me-in-We is an expression we use a lot. You are part of society, so society must take good care of you, but more importantly, you must make society function properly.
'Denmark has had a social democracy for 150 years, these principles have been hammered into it, ever deeper. In the Netherlands, the balance tends to shift to the individual, to self-interest. For a long time, Rutte has assumed voluntariness in tackling the crisis, but, like Volkskranteditor Peter de Waard rightly wrote this week: the corona crisis proves the bankruptcy of liberal ideas. I find it sad to see that we in the Netherlands are so incapable of getting ourselves involved in solving the problem. '
But how does this actually work in Denmark, that Me-in-We?
'My daughter lives in Norway. She has taken on that Scandinavian identity even more than we have here, after six years. She is greatly amazed by friends and acquaintances who still bring holiday photos from France and Italy during this period. Here the group says: we are not going to those countries on vacation, that is not appropriate and you talk to each other about it.
'Of course there is also friction here, and there are people who don't obey the rules. Danes are just as disappointed as the Dutch, but there is much more than in the Netherlands a collective awareness about what is and what is not appropriate. On the street and in the private sphere. We only started wearing mouth masks here very late, especially on public transport. Not everyone was waiting for that, it was considered, weighed and decided and there is no longer any discussion about that. The Dutch say: well, it is an advice, so it is not necessary, but if I do not wear a mouth mask here, I will get questions. '
But isn't the Netherlands known for poldering, making decisions together?
'I have often discussed this with colleagues in the Netherlands. Poldering has two elements. The first is that you explore a problem together and make a decision. The second is that you also carry out such a decision. Implementation problems do not exist in Denmark, but they do in the Netherlands. '
Relatively speaking, Denmark also has much fewer IC admissions and deaths, how is that possible?
'The generations here have a completely different relationship with each other than in the Netherlands. I estimate that more than half of all young families in the Netherlands depend on grandfathers and grandmothers to keep things going. When I say that here, I get very surprised reactions. We have a well organized before and after school care here, grandparents visit their grandchildren much less often, they are not necessary for the family to function. As a result, the transmission of the virus from the young to the elderly, still the risk group, is much smaller. Don't the Danes see their parents? Hell yes. On Sunday for lunch. And then they keep their distance. '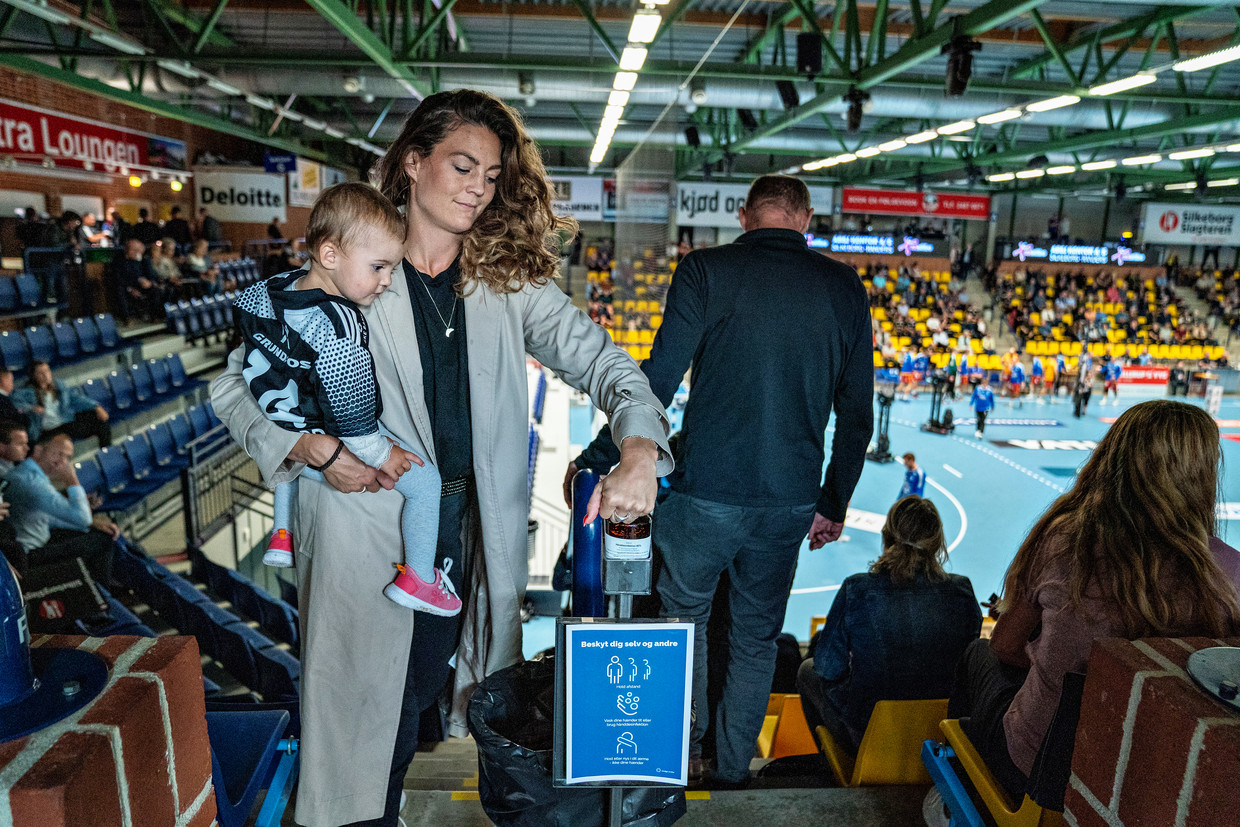 When Rudi Westendorp took care of AIDS patients as a young internist in the late 1980s, he soon realized what the consequences would be of that then unknown infectious disease: 'Free sex is over, we said among ourselves. You can't imagine it now, but everyone did it together, without a condom. The risk of getting an STI was small and if you contracted anything, it would be solved with a cure. '
Just as HIV has completely changed the way we think about free sex, so corona will limit free social movement forever, thinks Westendorp. Corona is also an STI, he says, but not a sexually but a socially transmitted disease. 'We learned from the AIDS epidemic that we must limit the number of sexual partners and not have unprotected sex. Now we learn that we should not be together in ever-changing groups and that we should protect ourselves against each other, with masks, by not shaking hands. The sex we had in the 1970s has never returned. I think the same will apply to our social relationships. '
How do you see the future?
'I am convinced that the way in which we have dealt with each other in recent decades will not return. I am a professor and I regularly attended international conferences and symposia to get inspired by colleagues, but can you imagine that a thousand geriatricians will gather in Milan soon? And that we go back to work in the nursing home the next day? Let alone organize meetings for ten thousand radiologists or a world conference for 50 thousand cardiologists, as we used to. I don't see that happening anymore, the risk of an outbreak is too great.
'My guess is that the old is normally over. Thanks to Schengen, we were able to cross the borders effortlessly, hop to Paris and then fly to Ischgl to ski there for two days, and then on Sunday evening back in Brabant in time for the carnival. It is the representation of the strongly changing social contacts. That will not come back. Not really. A new normal will emerge. What that looks like? And whether we are still allowed après-ski and carnivals? I don't know, we have to find out together. '
But there will come a time when we will have the corona virus under control, right?
'After Sars en Mers, this is already the third corona virus and a new one is probably already sleeping somewhere. This virus could strike because of the way we treat each other. I have heard Jaap van Dissel say that we should start thinking about holidays, and rightly so. What he meant to say is: we have a social promiscuity that is no longer compatible with our body and our life. Sooner or later we will be caught again. The idea that everything should be possible, that we can travel everywhere if we want to, we really have to let go of that idea. We will have to limit our social behavior, I would say: we need a social condom. '
But next year there will be a vaccine, that will change everything, right?
'We fixate too much on the arrival of a vaccine. It will certainly help, but that doesn't mean everything will be fine. I just have to see if that vaccine protects vulnerable people enough. We know from the flu vaccine that it works well for you and me, but is much less effective for the elderly. Their immune system is weaker and does not respond strongly enough to the vaccination. Every winter season we lose up to five to seven thousand elderly people to the flu. We can vaccinate whatever we want, but it keeps happening.
'And then unfortunately we also have to deal with doubts about vaccinations. We need to vaccinate 60 percent of the population to achieve herd immunity, but I wonder if that will work. The corona vaccines are coming onto the market at an accelerated pace, I am already sensing concerns about safety around me. '
There will come a point when the second wave will also be over in the Netherlands, what should happen?
'The central issue for the coming period is: what should we change in our behavior, in our living together? If we don't look at our social promiscuity differently, then it is only a matter of time until a new virus takes us by the neck in the same way. '