Households that now want solar panels sometimes no longer receive a quote or at least have to wait a lot longer for them to be installed. This is apparent from a tour of NU.nl.
Since March, materials for sustainability measures at home such as heat pumps, solar panels and insulation material have not been available. The huge increases in energy prices have made homeowners decide to massively cut costs with such investments.
Coolblue will no longer issue quotes for solar panels for the time being. Due to the shortage on the market, the web store is currently unable to deliver panels "in the short term". Customers are sent to the competitor for nothing.
Competitors say they can still deliver, albeit at a much slower pace than a year ago. "We still have enough stock until October or November," says Frank Breukelman of Zonneplan. "The delay is mainly due to a shortage of technicians. We have our own technicians, so we can't just scale up if the demand explodes. If it gets really busy, we temporarily switch off our marketing campaigns."
Waiting time at major suppliers approximately tripled
Suppliers such as IKEA and ZelfOpwekken.nl also say they can still help customers. "Fortunately, most customers have patience," says commercial manager Tim Bruin of ZelfOpwekken.nl. "Last year the period between application and installation was four weeks. Now it is eight to twelve weeks," says Bruin.
At Sungevity, waiting times have also roughly tripled. "We deliver a series-connected system in ten weeks," says Maartje Engelen. "A system with individual inverters per panel can be installed in fourteen weeks. The reason is that there is a shortage of chips for inverters."
The advance of solar panels on Dutch roofs has been incredibly fast in recent years. It is estimated that almost one in four houses has a system with solar panels. After Australia, the Netherlands is the country with the most panels per inhabitant.
The main driver is the netting scheme, which ensures that households can offset the electricity yield against their electricity consumption. It was recently announced that this scheme will only be phased out from 2025.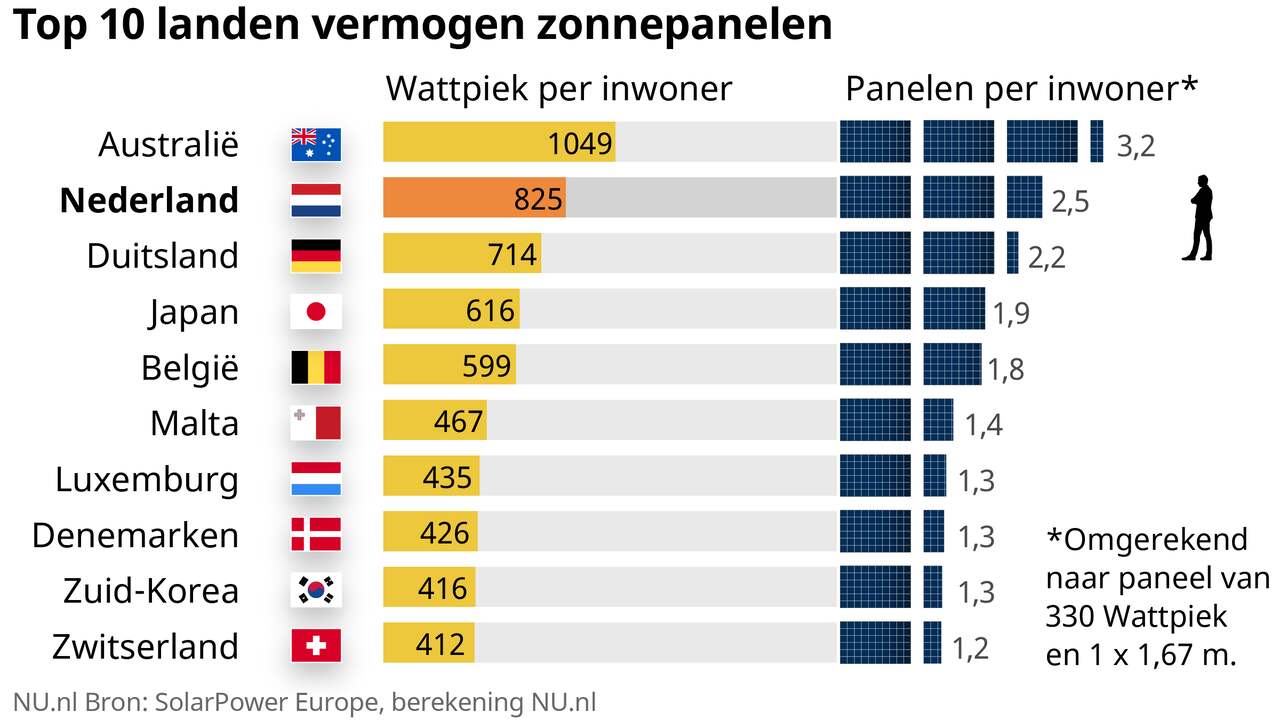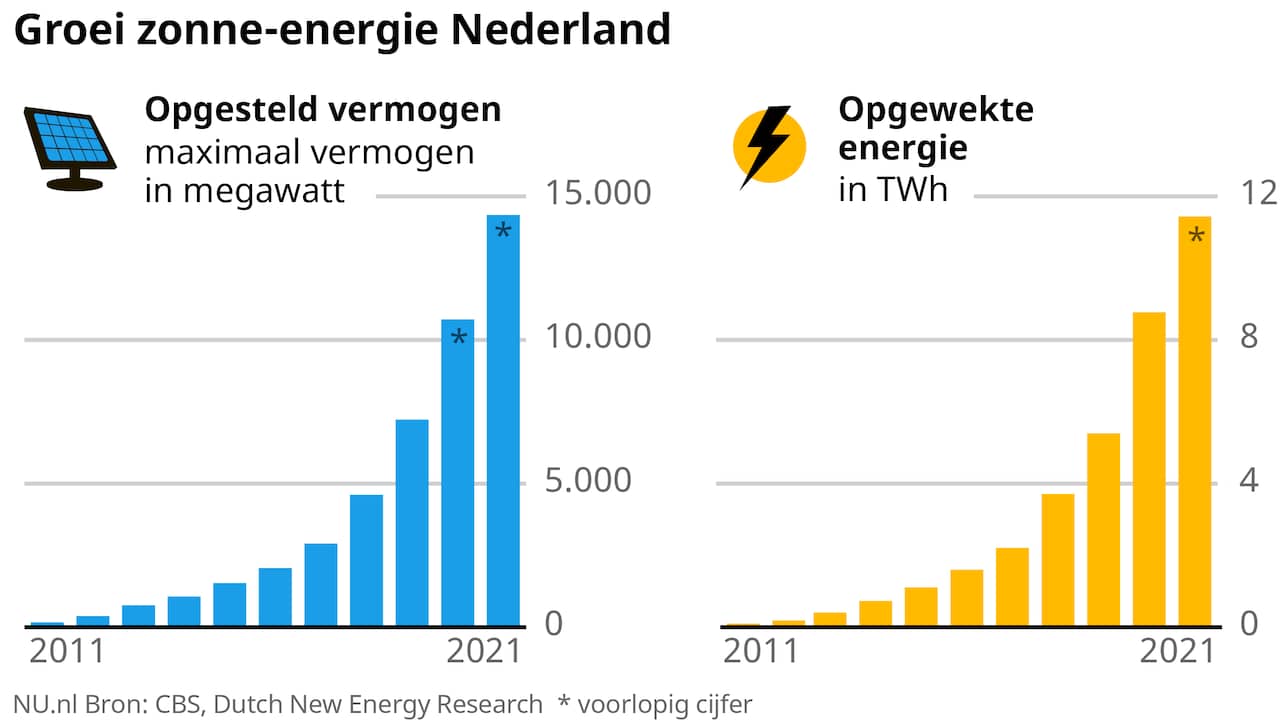 †