A scientific report that ends with the conclusion that the Dutch welfare state will become unaffordable if the policy remains unchanged, normally leads to at least parliamentary questions. A wide range of troubled and excited tweets from MPs and requests for a parliamentary debate are usually also guaranteed. But not, apparently, when the research is about the negative consequences of immigration for the sustainability of the welfare state. Then there is dead silence in the Binnenhof, except in the far right wing of FvD and PVV.
Yet – at first sight – this is a thorough study that more or less confirms the conclusions of an earlier study by the Central Planning Bureau (CPB) from 2003: immigration is taking a heavy toll on the Dutch treasury. Between 1995 and 2019, labor migrants, asylum seekers and other immigrants cost the government an average of 17 billion euros a year net, the researchers say in the report published Wednesday. That is 400 billion euros in total. If the CBS projections for the number of immigrants up to 2040 come out, these new residents will cost society another 600 billion euros in the next twenty years.
Causes

The fact that immigrants cost the Netherlands more than they bring in on average has two causes, according to the study. Firstly, unemployment among immigrants is much higher than among Dutch people without a migrant background, and they therefore make a relatively large claim on benefits such as social assistance. The second reason is that relatively speaking, immigrants often do low-skilled, and therefore poorly paid, work. In that case, they pay little tax and social security contributions, but do receive allowances and, for example, live in (subsidized) social housing. Low-skilled labor migrants therefore also cost more than they contribute financially. The latter also applies to low-skilled Dutch people without a migration background.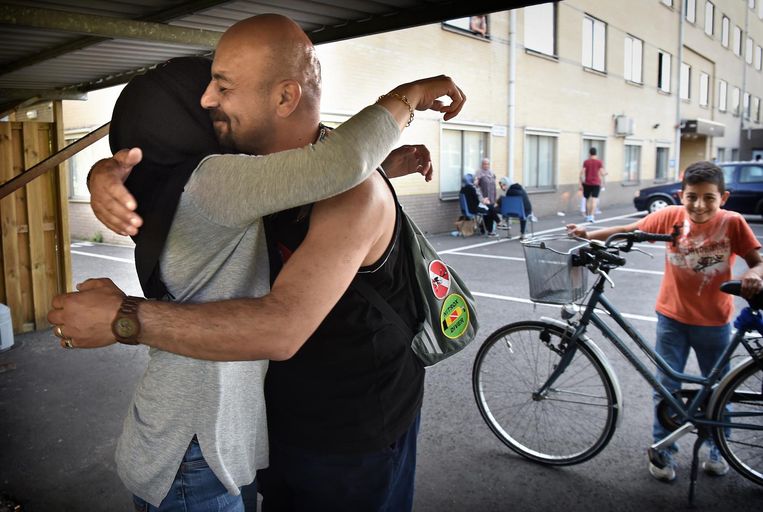 The research titled Borderless welfare state – The consequences of immigration for public finances has been carried out by two economists and two social scientists, three of whom are retired. They made a cost-benefit analysis of immigration in the Netherlands on the basis of microdata from Statistics Netherlands and with the aid of calculation models also used by the CPB. Their research was funded by the Renaissance Institute of Forum for Democracy, which probably partly explains why politicians from other parties (with the exception of the PVV) are ignoring it (for the time being). However, principal investigator Jan van de Beek states that FvD had no substantive involvement in the investigation.
Ruler

The costs of immigration are a political taboo, suggests Van de Beek, a mathematician with a PhD in social sciences. In his foreword, he cites, among others, the late PvdA Minister of Integration Eberhard van der Laan, who said in 2009 that the Balkenende IV cabinet 'is not interested in measuring people against the euro'. Former CPB director Laura van Geest said in 2015: 'I don't think you should talk about refugees as if you were going to calculate something. You shouldn't look at this subject like that. '
Van de Beek and his three fellow researchers do not think this is a defensible position, because the government (including the CPB) does make cost-benefit analyzes in other areas that concern human lives. 'Think of the so-called qaly's in health care. The political discussion about how much medicines should cost per year of life gained is also fraught, but it is ongoing. ' And SWOV, the scientific institute for road safety research, has calculated that every road death costs society 2.8 million euros.
The CPB, which has the pre-eminent task of calculating the financial-economic effects of political policy, has not touched on the subject of 'costs of immigration' since that one study from 2003. A CPB spokesperson cannot answer the question why. 'We would like to pick up this theme again soon.' Over the past seventeen years, the CPB has published various studies into the costs of aging, costs that, according to Van de Beek, are lower – and therefore have less significant consequences – than those of immigration.
Taxes

The high costs of immigration are relevant from a democratic point of view, because they require political considerations. According to this new research, the annual cost of immigrants and their descendants will increase to 50 billion euros per year in the long term. That is about 15 percent of the current national budget. Immigration will then increasingly come at the expense of other public expenditure, unless the government significantly increases taxes, says Van de Beek. 'In order to keep the welfare state affordable, it must then be further reduced. Benefits must be reduced and the personal contribution to health care must increase. Then we will eventually become a kind of United States, a country with very meager social provisions. '
This concern does not only exist in the (very) right-wing corner. PvdA members Paul Scheffer and Coen Teulings (economists and former CPB director) have also warned against the negative consequences of persistently high immigration in the past. Teulings wrote in 1998: 'The Netherlands must protect itself against an unlimited influx of immigrants, because our country maintains a highly developed welfare state. Such a socio-economic system requires the exclusion of outsiders. '
De Volkskrant asked the asylum and integration spokespersons of VVD, CDA, D66, ChristenUnie, GroenLinks, PvdA and SP on Wednesday for their response to the investigation report. Only Bente Becker (VVD) and Bram van Ojik (GroenLinks) responded. Becker appt: 'This research shows what we already knew; that migration demands a lot from our society. It underscores the need to limit refugee flows and to promote the integration of newcomers. '
Refugee treaties

Van Ojik does not dispute that immigrants on average cost the treasury more money than they generate, but believes that the migration issue should not be viewed from an economic perspective. 'I think it's a pointless study, because this is primarily a moral issue. We just have to adhere to international refugee treaties. '
Well-known migration expert Leo Lucassen, often quoted by proponents of a generous immigration policy, refers to an article he devoted to the topic in 2016 in a response to Twitter. In it he acknowledges that immigrants cost society money on balance. Lucassen is therefore of the opinion that the government should do more to ensure the rapid integration of newcomers.