What's the best all-in-1 color printer? And which one has the best price-quality ratio? NU.nl and the Consumers' Association provide an answer.
Many people also want to be able to scan and copy with a color printer. This is called 'all-in-1'. There are different types of all-in-1 printers such as laser, LED, ink tank or inkjet. The best printer for you depends on what you print, the print quality you are looking for and how often you print.
The Consumers' Association tests all-in-1 printers for printing, scanning and copying, among other things. A total of 161 printers have been tested and are available.
Within the category of all-in-1 color printers, a Brother printer is the Best in the Test. A Canon printer is the best buy.
Best in the Test: Brother DCP-L3550CDW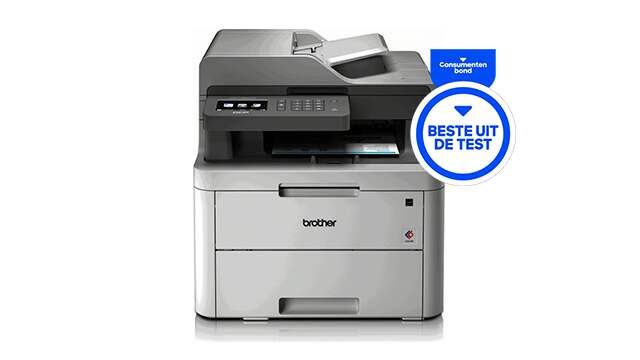 This Brother printer is a so-called LED printer. This is comparable to a laser printer. Like a laser printer, it prints with toner (colored powder). Only he uses LED light instead of laser light.
He is very good at printing on normal paper. Black text as well as a colored image look good. It also prints very quickly and quietly. He prints five text pages in less than half a minute.
The Brother is very suitable for people who print a lot. The paper tray has space for 250 sheets. The cartridges also last a long time. With a set of XL cartridges, you can print more than two to six packs of A4 paper.
The cartridges are not cheap. But because you can print so much with it, the costs per page are low. You pay about 26 cents for 10 pages of black text.
A disadvantage is that it is not very good at scanning and copying. It can, but scanned photos are a bit dark and black-and-white copies look grainy. In addition, it is not good at printing photos on glossy paper. They come out grainy and faded with this printer.
Best Buy: Canon Pixma TS5350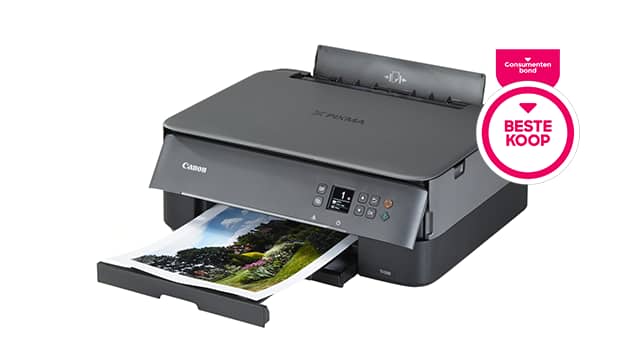 The corona crisis has caused many people to work from home. As a result, many printers with a good price-quality ratio are sold out. This Canon inkjet printer has the best value for money of the printers that are still readily available.
The Canon prints well on normal and matte paper. Text is sharp and well black. You sometimes see some stripes in color areas. Prints of photos on glossy paper are reasonable, but could have been a bit sharper and with a bit more contrast.
A disadvantage is that all colors are in one cartridge. If one runs out, you need to replace the entire cartridge. You can replace the cartridge with black ink separately. In addition, the costs per page are very high. With fifteen pages you use about 4 euros in ink. It is therefore especially suitable if you are looking for an affordable printer with which you do not have to print often.
This printer is available in four different colors.
Accountability
In this column we write weekly about household and technological appliances that have been tested by the Consumers' Association. This is a collaboration between the independent editors of NU.nl and the Consumers' Association.
The Consumers' Association tests thousands of products every year, together with qualified technicians in specialized laboratories at home and abroad. The products being tested are bought in the store so that they are not pre-manipulated by manufacturers.
New models are tested as soon as possible after introduction. How fast that is differs per product. The Best in Test is the product with the best test rating. This can also be a somewhat older model, because a newer model is not always better. The Best Buy is the product with the best price-quality ratio.
.