Ashgabat, Hong Kong or Beirut for the high earners? Or perhaps Bishkek, Lusaka or Tbilisi for those who have less to spend? The world ranking of most expensive cities to live in is once again known. Many cities in Europe are climbing the ladder. Amsterdam even with twenty places.
It is no secret that our capital is not cheap to live in. But according to the Cost of Living survey by consultancy firm Mercer, Amsterdam is the 44th most expensive city in the world. A big difference from last year's position.
Hungry for travel? 7x Netflix titles that are fantastic for travel enthusiasts
The top 3 of the world ranking
Mercer conducts annual research into world cities and the cost of a stay. Mainly intended for international companies and the accommodation of expats. The agency surveyed 400 cities worldwide, of which they now highlight 209 cities. For the study they looked at housing, transport, food, clothing, household goods and entertainment. But this list also offers a nice insight into a place of residence across the border. And whether you can afford that at all.
Top of the list is the Turkmen capital Ashgabat, where life is not exactly cheap. The city is followed by the Chinese Hong Kong. Lebanese Beirut is in third place. Previously, Hong Kong led the standings for three years in a row, but apparently things are well in Turkmenistan. Beirut is a surprising newcomer in the lead. Previously, this city was in 45th place. This may be due to the corona crisis and an explosion in the port of Beirut. As a result, the country entered an economic depression. That explains the increase.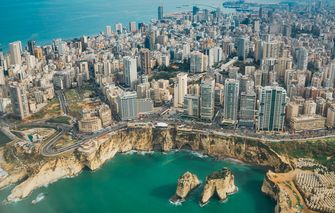 Most expensive cities in Europe
In Europe, Switzerland appears to be the breeding ground for expensive cities. The Swiss cities of Zurich (place 5), Geneva (place 8) and Bern (place 10) dominate the top 10. In addition to Amsterdam, there are several European cities that have risen considerably in the list. Paris (rank 33), Milan (rank 36), Vienna (rank 37) and Dublin (rank 39) climbed up quite a few places. But Munich, Brussels, Frankfurt, Oslo and Helsinki also increased at least 18 places. The biggest European climber? Sweden's Stockholm rose no less than 61 places last year (72th place).
Increases in this world ranking have to do with the position of the currencies against the US dollar. This also means that a number of American cities had to make way for other world cities. New York remains the most expensive American city, but leaves the top 10 for 14th place. Los Angeles (rank 20), San Francisco (rank 25), Honolulu (rank 43) and Chicago (rank 45) also fell in position. In America, the dollar fluctuated considerably between 2020 and 2021. The declines in the above cities are therefore due to this.
One more time
The top 10 most expensive cities in the world:
Ashgabat (Turkmenistan)
Hong Kong (China)
Beirut (Lebanon)
Tokyo (Japan)
Zurich (Switzerland)
Shanghai (China)
Singapore (Singapore)
Geneva (Switzerland)
Beijing (China)
Bern (Switzerland)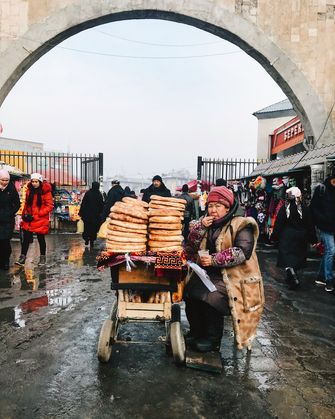 These are the top 10 cheapest cities in the world:
Bishkek (Kyrgyzstan)
Lusaka (Zambia)
Tbilisi (Georgia)
Tunis (Tunisia)
Brasilia (Brazil)
Windhoek (Namibia)
Tashkent (Uzbekistan)
Gaborone (Botswana)
Karachi (Pakistan)
Banjul (Gambia)
Why are people living above average in these countries worldwide?
Seen a mistake? Mail us. We are grateful to you.