WhatsApp has added a new feature to the beta version of the Windows app. Users who record a voice message can pause and resume this recording, writes WABetaInfo Sunday.
WhatsApp users have long wanted the option to pause the recording of a voice message before sending it. It is currently being tested in beta version 2.2223.11.70 of the Windows app.
The pause button can be found next to the send button. If you've paused the recording, you'll be given the option to resume recording. It is not yet known when the feature will be rolled out to all users.
WhatsApp has made several features available in recent months, such as extending privacy settings and making it easier to transfer chat history from Android phones to iPhone.
Improvement: The original article stated that the feature is available to all users. The pause button is now only available in the trial version of the Windows app. That is why the article has been amended.
Pause voice message recording in WhatsApp.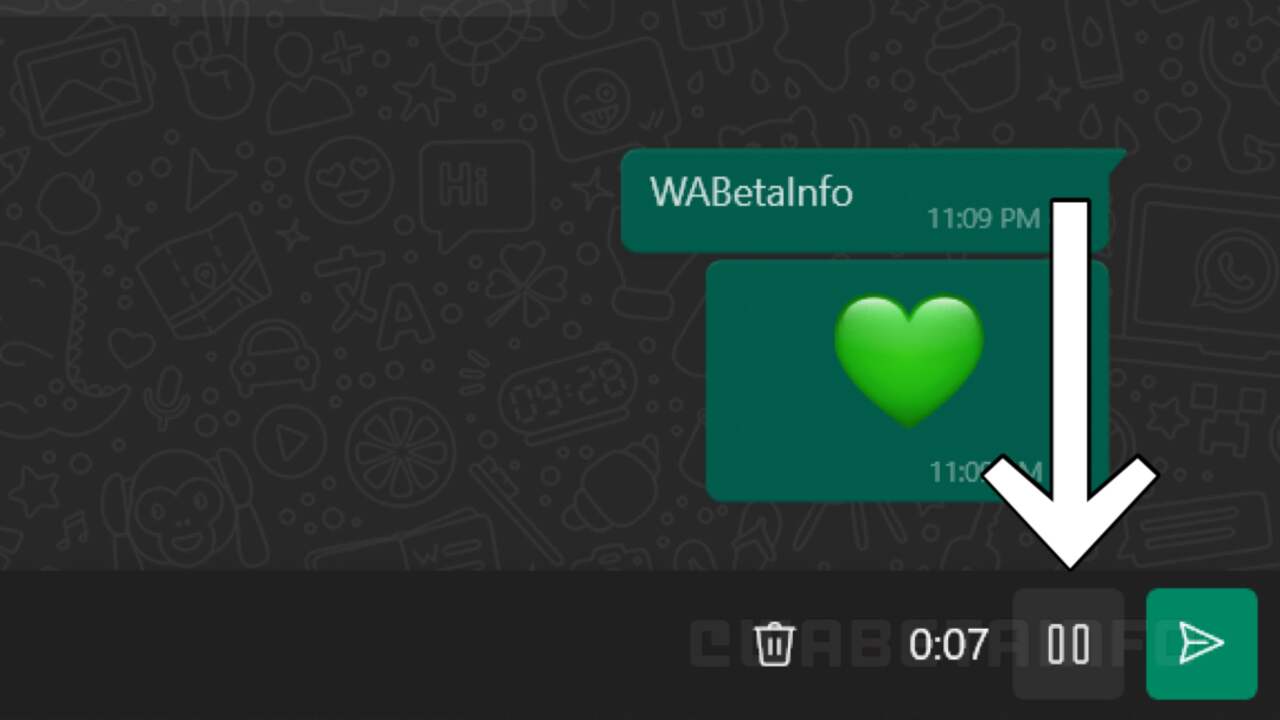 †