Jeff Bezos, the richest person on Earth, traveled into space today. Oliver Daemen (18) from Tilburg was allowed to join. After a successful space trip, he is the youngest astronaut ever. How did Daemen get there and who is he? His first words back on earth: "Thank you so much, that was great."
Jeff Bezos is, of course, the founder of Amazon. However, he also has his own aerospace company, Blue Origin. Today – mid-afternoon Dutch time – Blue Origin brought tourists to space for the first time. Bezos announced last month that he and his brother Mark would be coming on board.
Oliver is next to Bezos, at 100 km altitude
The 18-year-old Dutchman Oliver Daemen was also allowed to join. With the other 'tourists' he reached an altitude of 107 kilometers. There they were weightless for several minutes. They could see the curvature of the earth with their own eyes. There was room for six travelers on board the spacecraft. One of the other passengers is an 82-year-old woman. An unknown winner also won (or better: bought) a spot on board at an auction. He or she deposited 28 million euros for the space trip, but will only go with a later trip.
Bezos just missed out on offering the first-ever tourist space trip. That honor went to another rich man, Richard Branson, nine days ago. Besides the praise, there was also the harsh criticism. People think it's ridiculous that an astronomical amount of money is spent on a few minutes of space travel. "You can vaccinate the whole of Africa against corona," it sounded, for example.
Daemen fourth Dutchman in space
Oliver Daemen is now the youngest astronaut ever. The 18-year-old Tilburger is the fourth born Dutchman to have been in space, after Lodewijk van den Berg, Wubbo Ockels and André Kuipers.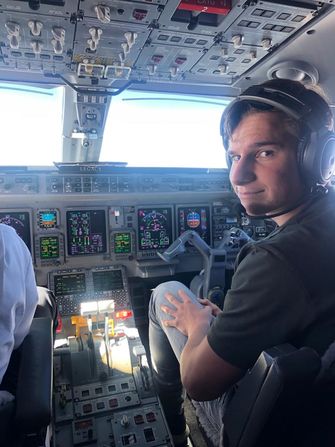 Daemen owed the New Shepard's 'window seat' to a special charity auction. He and his father participated in this last June. Although father and son missed the highest offer, Jeff Bezos chose Oliver. His great passion for space travel and his youth were the deciding factors.
Head over heels towards Bezos
The Brabant teenager has been fond of aerospace since his early years. After completing his pre-university education in 2020, he used the past year to get his pilot's license. This year he will start studying Natural Sciences and Innovation Management at Utrecht University. On Thursday, he and his father left for Texas, where he had to undergo intensive astronaut training. "This is a dream come true!" says Daemen. "I hadn't counted on this at all until last week that surprising phone call from Blue Origin came. This is so unbelievably cool. The flight to and into space only takes ten minutes, but I already know that these will be the most special ten minutes of my life."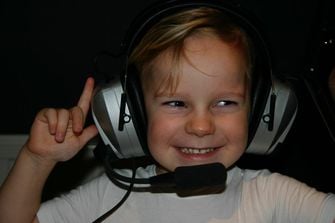 André Kuipers, professional astronaut of the European Space Agency and Daemen's biggest idol last week: "I think it's wonderful that Oliver is going to have this fantastic experience so unexpectedly. I advised him not to make the classic mistake of taking pictures in the short time he is up. He just needs to fully enjoy the view of our beautiful planet."
Are Bezos and the teenage astronaut in danger?
Jeff Bezos wants to sell more flights to the edge of the atmosphere in the future. The New Shepard missile has already been tested a few times and is now performing its first manned flight. The rocket was launched at 3 p.m. Dutch time in western Texas.
Did Bezos embark on a dangerous undertaking together with Oliver Daemen? Of course, traveling with any vehicle can always be dangerous. Experts expressed doubts about Bezos' space journey in the Telegraph. For example, Lieutenant Colonel Ted Meeuwsen of the Center for People & Aviation (CML) does not call it very sensible. He said: "I wonder if things will go well with optimal preparation and safety. Of course, it's nice that Bezos wants the youngest astronaut ever aboard the BlueOrigin. But you also have to prepare seriously for a flight in an F-16 or F-35." The Flemish pilot and astronomer Nancy Vermeulen thinks: "Suppose you only get the chance once in your life. You have no idea how you react. Are you feeling nauseous? Are you knocking out? Do you suffer from claustrophobia?"
But despite the doubts, the short trip went well.
Jeff Bezos and Oliver Daemen's space journey could be followed live on YouTube, but could also be seen again.
International drug gangs like to launder white through Dutch car trade
Seen a mistake? Mail us. We are grateful to you.